These are new pieces that I did while Marcie and Lynn were over for the weekend. They will probably be posting their new work on their websites. We had so much fun and also tried the crocheted bracelets and MWM's chain link stitch.

Hugs and kisses bracelet done with 4mm turq druks and size 15 gold lined alabaster beads.


The "Biva" stitch done with triangles and Japanese size 11s.
The biva stitch is on the left and the hugs and kisses bracelet is in the middle and I tried to do a gingko leaf (right side). It is done with size 11s.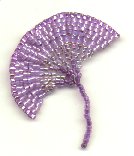 I took classes at Marcie's bead cave in embroidery beading and did a beta testing for Judith's new flat crochet beading. Here is what I have finished so far.



My bead embroidery, first attempt - turtle (taught by Judith)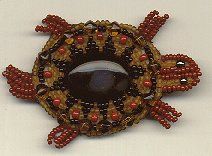 Here are 2 of the flat bead crochet pieces that I have finished.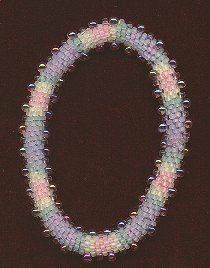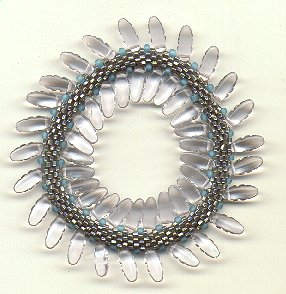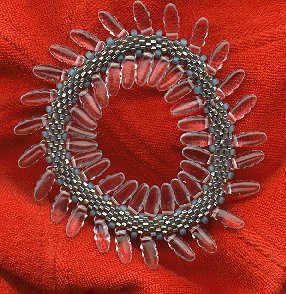 BACK TO MY BEADWORKS SITE